We will Repair, Repaint, and Renew your home — inside and out!
Our specialties are interior painting, exterior painting, remodeling, and complete restoration. Our sister company, Performance Roofing, provides roofing, gutters, and softwash services.
In the Denver area, we have extreme weather fluctuations. Denver's' harsh environment means that before painting a home or business, we must address peeling, cracking, old layers of paint and even holes and cracks that lead to costly repairs due to water and mold damage over time. Once all the prep work is completed we use only quality paint products like Sherwin-Williams and Benjamin Moore to make sure your project lasts.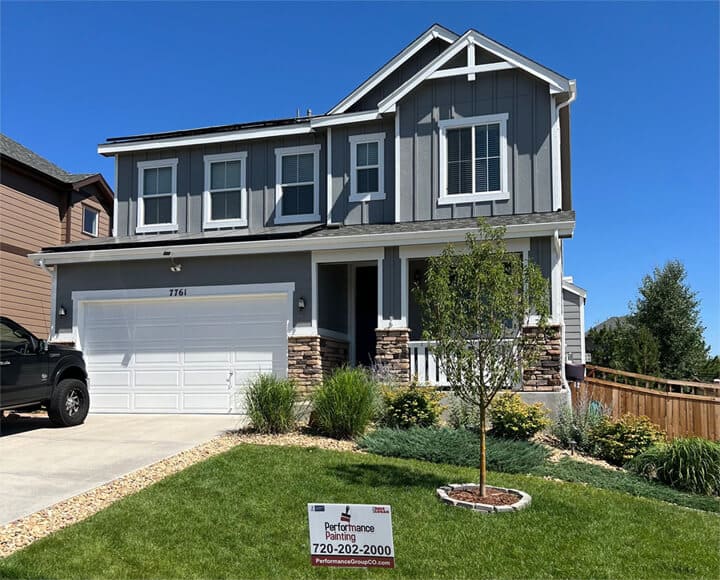 Performance Painting in Denver does all the necessary painting prep and carpentry work to make your painting project look great for years including:
Drywall installation and repair
Exterior soffit/fascia replacement
Popcorn removal
Texturing walls and ceilings
Door replacement and installation
If you own a historic home, we will give it the special attention it deserves.
We will also handle remodeling projects that put the finishing touches on your project such as:
Kitchen and bath cabinet painting
Wall Painting
Trim Painting
Trim and crown molding installation
Tub refinishing
Countertop resurfacing
Tiled backsplash installation
Does your home or business need painting or repairs due to fire, smoke or natural disaster? We will get to work right away with your insurance company. Read more about us.